REAL-WORLD EXPERIENCE
Jon and Stephanie have over 50 years of combined in-house legal strategy and operations experience.  Managing through tight budgets and limited resources, they have implemented countless programs and tools to bring their departments to the next level, and can help you do the same.
 Fran Evans, a leader in her field, has worked with multiple C-level executives, including General Counsels and their reports to enhance their leadership skills and build cohesive teams.
Together, they are experts in giving their clients simple, actionable strategies to take their legal departments to the next level.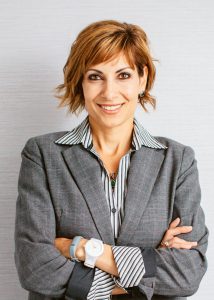 STEPHANIE COREY, UPLEVEL OPS CO-FOUNDER
Stephanie Corey is a co-founder of UpLevel Ops, a consulting firm specializing in providing services for in-house legal departments and law firms.  UpLevel Ops provides a complete range of Legal Operations support, including IT solutions, Finance and Budget guidance, Talent Management and Development, Benchmarking, Best Practices and Metrics, and Outside Counsel Selection and Management.
Stephanie also founded and is a former executive member of the leading legal operations trade organization CLOC, Corporate Legal Operations Consortium.  She is a widely respected veteran in the Legal Ops field.
Most recently, Stephanie has served as the Chief of Staff and Senior Director of Legal Operations at Flex, the second largest manufacturing company in the world.  She has spent the better part of her career providing value-added services to Legal Departments, including building and deploying critical infrastructure to enable them to meet their business priorities.  Her areas of expertise include Information Technology, System Implementations, Process Analysis and Improvements, Finance, Communications and Administration.
Stephanie began her career at Merrill Lynch in Pennsylvania, and after relocating to California, she worked at Bailard, Biehl and Kaiser, an investment firm in Foster City.  Once she decided to move into Corporate Finance, Stephanie took a position under the CFO, managing the Finance and Accounting Department at Provident Funding Mortgage Bank.
She later moved to Hewlett-Packard, where she was employed for eleven years as the head Legal Operations Manager, running a large IT and Finance Department.  Her most recent role at HP was Chief of Staff to the General Counsel, responsible for managing the daily operations of the Legal Department, working closely with the General Counsel and his reports to develop the strategy for the delivery of technology, finance and administrative solutions.
Stephanie holds a master's degree in Business Administration from Lehigh University, and a bachelor's degree in Economics from Wilkes University.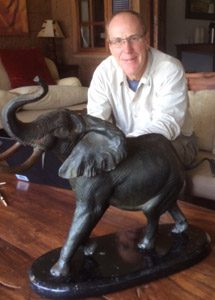 JON HOAK, UPLEVEL OPS CO-FOUNDER
Jon S. Hoak is a co-founder of UpLevel Ops. UpLevel Ops is a consulting firm specializing in providing services for in-house legal departments and law firms.   UpLevel Ops provides a complete range of legal operations support, including IT solutions, Finance and Budget guidance, Talent Management and Development, Benchmarking, Best Practices and Metrics, and Outside Counsel Selection and Management.
Prior to joining UpLevel Ops, Jon served as Executive Vice President and General Counsel at Flex from January 2011 until July of 2016.  Flex is a leading sketch-to-scale solutions company that designs and builds intelligent products for a connected world. With more than 200,000 professionals across 30 countries and a promise to help make the world Live Smarter, the company provides innovative design, engineering, manufacturing, real-time supply chain insight and logistics services to companies of all sizes in various industries and end-markets. At Flex, Jon had global responsibility for providing legal support and directing legal operations. He also led the corporate security function and directed US government affairs activities at Flex.
Previously, Jon was Vice President and Chief Ethics and Compliance Officer at Hewlett-Packard (HP), where from 2006 until 2011 he oversaw the strategy and implementation of HP's ethics and compliance program, including adherence to HP's standards of business conduct. Jon also served from 1993 until 2006 as Senior Vice President and General Counsel for NCR Corporation, where he was responsible for furnishing legal counsel services and directing legal operations for all global divisions of the company. He also served as General Counsel for AT&T's Federal Systems Division, where he led a group of attorneys to support AT&T's provision of products and services to the United States government. Prior to joining AT&T, Jon was a partner of the law firm of Sidley & Austin and also worked for Heritage Communications, a cable television operator.
Jon holds a juris doctor degree from Drake University and a bachelor's degree from the University of Colorado, Boulder, where he majored in psychology, history, and political science.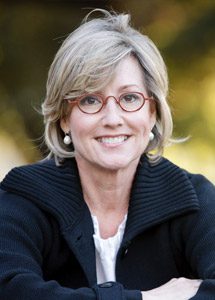 FRAN EVANS, FRAN EVANS COACHING, OWNER
Bringing more than 25 years of achievement in business and leadership issues, Fran has a depth and breadth of experience that allows her to work with a wide range of individuals. As the Vice President and leader of a 100 person unit in a university setting, Fran developed a commitment to the development of organizations and the people in them. Building on this background and certified as a professional coach, her work is aimed at developing individuals, along with the selected specific skills and competencies, so that they can best contribute their talents to strategic goals.  She has worked with leaders in higher education, the corporate sector, and independent professionals.
In working with 360 feedback and other instruments and through guided inquiry, Fran can help the client see areas that need attention, and more specifically, develop action plans that actually develop the desired characteristic or behavior.  Some of these competencies have included risk-taking, greater skill at collaboration, reduction in conflict-avoidance, enhanced ease in open dialogue and in giving and receiving feedback, leadership presence, team building, and change management. Each coaching program is tailored to the individual.  A desired purpose of the coaching engagement is agreed upon, and this is stated in measurable and observable outcomes.  A customized plan of action is developed to deliver these outcomes. Subsequent coaching meetings, generally lasting an hour to an hour and a half, build on progress toward these outcomes.
Clients have included C-suite executives and emerging leaders from McKesson Corporation, Yahoo,  Hewlett-Packard, Walgreens and also Senior Administrators, faculty and staff from Stanford University, Drake University, UCSC, Santa Clara University and the LSU Health Sciences Center.  Her work with established and emerging leaders helps develop individuals and teams who are adapted to lead for organizational effectiveness and transformation.